What are Products?
Having an eCommerce Store is all about the Products, in this blog we will discuss how to add new Products to your eCommerce Website Catalog.


What is Ecommerce?
E-commerce is the Buying and Selling platform of Goods and Services over the Internet. Before Starting Online Selling, it is Important to know what will be your Selling Product?
Through the Catalog Section on eCommerce Software, Always be specific about the Industry of what you want to Sell Products. The Product you add will show all the Informations like Prices, Images, and Specifications of your Products for the Customers to give them Amazing Customer Experience in your Online Store that would eventually convert to Sale.
Our main objective is to give you an easy solution which can help you to Sell Products Online.


Add Products One By One
Just Follow the below steps –
Step 1: Login To Your Account, go to Catalog > Products > Add Product
When you Login to Online Lalaji, go to the catalog menu. Click on Add Product.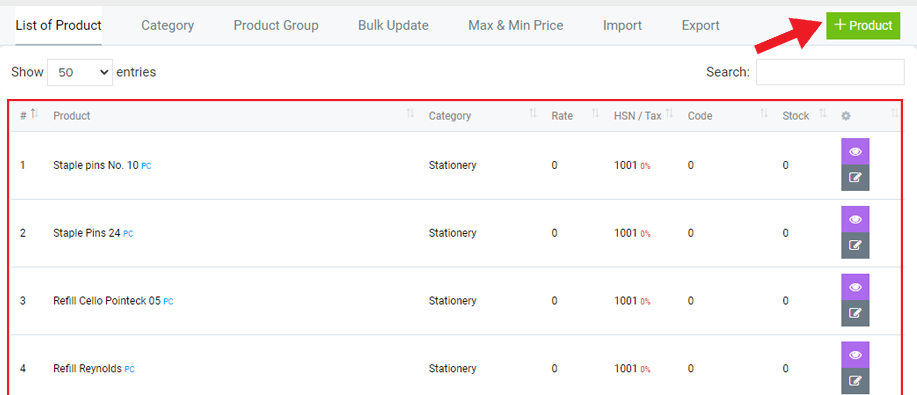 Step 2 : Add Product Details
Now Add details in the Product Page where you have to Add Product Name, Description, Type, Selling Price, Purchase Price, Image.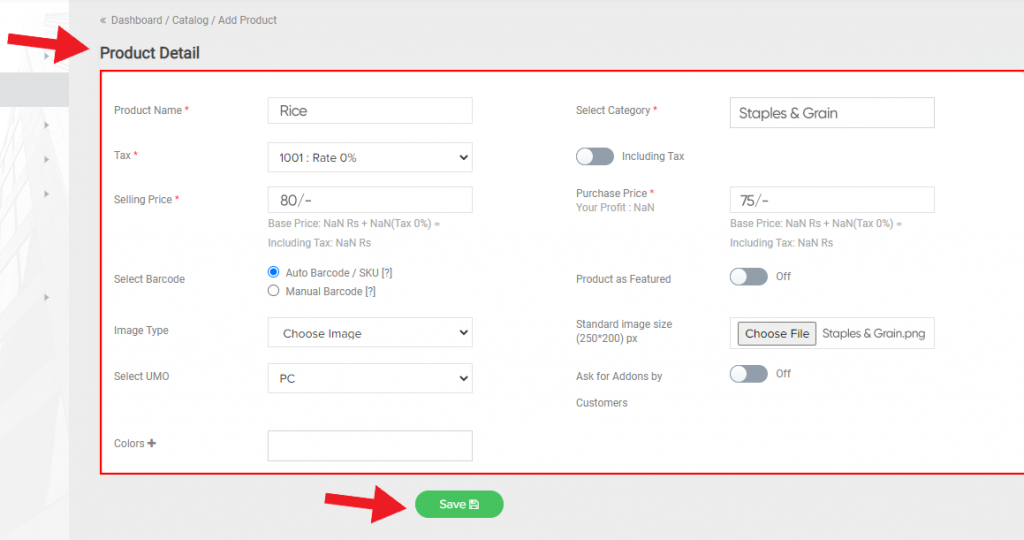 Product Name
The Product Name should include Valuable Keywords which define the identity of that.
Product Description
Product Features, Benefits, Specifications and all Valuable Information can be added to the Description. Product Descriptions should be unique and Well Organized.
Selling Price
The Selling Price is the amount paid by a customer for a Product or Service. The Price can vary Depending on how much Customers are willing to Pay.
Purchase Price
The Purchase Price paid by the shopkeeper to the wholesaler to create stock on the basis for calculating gain or loss.
Image
Add Image of your Product in Online Lalaji catalog, so that your Customers get to know the Product Information better.
Step 3: Add Product Variant> View > Option > Add Variant
In the Variants Section, one can enter Product details such as Price and Weight.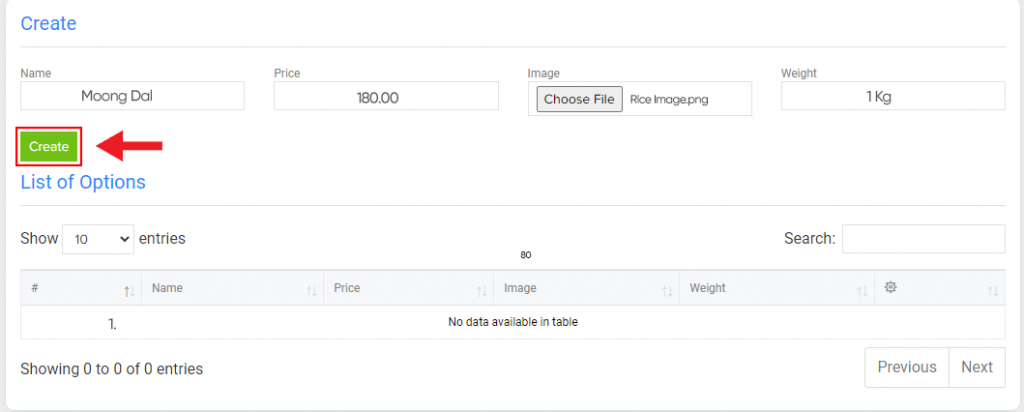 Name
The Name field consists of the identity you want to give for the Variant.
Price
This is a field where you can add the price you want to charge for a specific weight or size.
Weight
It is mandatory for the shipping or freight cost of a particular product. You can do a weight estimation.The weight here can be in any form.
How to Import products with a CSV file
Importing products with a CSV file in OnlineLalaji is an easy to use process.
Product > Import > Upload products by CSV file

Importing Products in a Bulk format is useful when you don't want to add manually (one by one). switched to Online Lalaji from another platform or if you want to make many changes to your Products or Inventory. For this you can upload all the Products at the same time through the CSV File. By using this format, you can import or export a large number of Products and their details at one time.
In the Import, the format of the file is also given. The first row of your Product CSV file must be the same that is included in the sample CSV file of Online Lalaji. The following file must contain data for your product using the same columns in that exact same Order.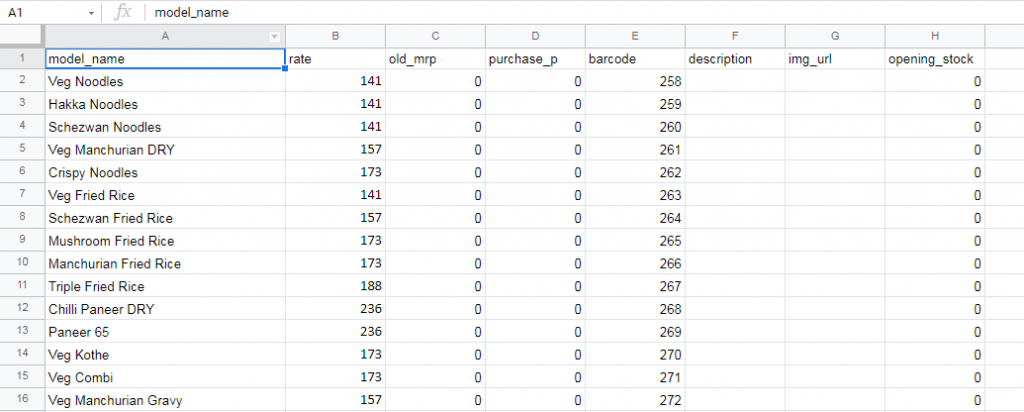 Now upload your CSV file to the Import section and continue with all products.
You have successfully added a new product to your Online Lalaji eCommerce store. Now repeat this for the rest of your products or category and once you are ready your site can go online.