What is an Online Ordering System?
An Online Ordering System is in which Orders can be easily done from any Restaurant or cafe through a web page or app, which helps a lot in saving time. Through this, the Customer can easily Order food by choosing his favorite Restaurant.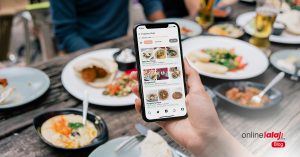 This System allows the Customer to select his order from the menu by entering the link from the QR code. When he confirms their selection, he also pays in full at once and when the order reaches the Restaurant staff. The Restaurant staff then goes on to complete it and start packing it for delivery or the Customer's table.


Benefits 
1. Easy System for Ordering and Delivery Process
If you have ever used an Online Application, then you will know how easy it is to order online, through this your Customers can order anytime and anywhere. Through this saving the Time and Resources which are spent on travelling to pick up the Order. Nowadays everyone likes to order online. The best solution is switching your Restaurant to Online Orders.
If you want the perfect solution for your easy Order and Delivery Process, you need to do whatever is necessary and profitable for your business. For more money it is necessary to have more orders and for the same you should manage the delivery also. And for all this you also need an Easy Solution.
Online Lalaji is designed keeping in mind all your needs so that you can easily manage and track your Restaurant whenever and wherever you want.


2. Management for Customers and Orders
The Most Important thing for the Customers is how to save their time and when the order process becomes easy then it is confirmed that the Customer will not refuse his Order. In today's time people want fast and prompt service so it is important that the process of ordering and delivery of your restaurant should be easy for Customer Management so that you can deliver the order in less time. Customers don't want to wait in the Restaurant for a long time for their Food.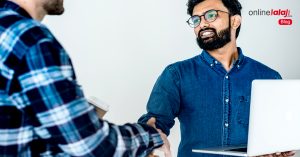 An Online Ordering System provides you with a Customer Relationship Management (CRM) System to Manage all your Customers as well as a Dashboard in which you can see the Complete Management of your Sales. Track the entire process from order to delivery. When a customer places an order, an online ordering system informs you about it by notification or message so that the restaurant staff can complete it asap.


3. Data Management for Customers
To Manage how many customers come to your Restaurant, who are your daily customers, what they order daily and what are their contact details, you need the analytics that an online ordering system provides you. This data is important for you to promote your website and app of Restaurant. The Online System helps you a lot in managing this, using this data you can send your Daily Offers to your targeted customers.
Another Advantage of this Online System is that you can set your Offers and Promotions Pricing in Advance and send them to the Customers so that they can take advantage of them. Customize your Menu, Offers and Prices for different Customers.


4. Record for Daily Expenses
The Online System gives you complete information about how much is being spent on where in your Restaurant. You can also compare the amount spent on completing an order and the amount paid by the customer. In a day, when you receive a lot of orders, the Online Ordering System gives you the information about all the orders and the expenses incurred on them without any Register.


5. Convenience of Mobile App Orders
Due to Overcrowding in most of the Restaurants, no one is able to phone or attend the phone. Using the Online Ordering System, the Customer can book his order from anywhere and the Restaurant Staff can fulfill the booked order without picking up the phone. The Customer can easily place the order using the Mobile App even in the meeting or even after being busy and you can deliver the order without disturbing the Customer.
Having a Mobile Responsive Website and App ensures that you don't lose your Customers.


6. Large and Better Reach
Online Ordering is a simple solution for Large Orders, helping to increase Customer Satisfaction. It may not be possible to arrange seating for more Customers at a time in a Restaurant, but you can take a lot of orders at a time through an Online Ordering System. 
During Busy Schedules, Many Restaurants achieve a Conversion Rate of 50 percent Orders, but with Online Ordering Systems more than 50 percent, or 99 percent of Visitors, will Order on their Online Ordering Enabled site.


7. Easy Integration for Online Ordering on your Website
Having your Website is the first step in going Online or Digitizing your Restaurant. So that as many people as possible can know about your Restaurant. Second, you will also have to Integrate a Digital form into your Website so that Customers can Contact you Directly and order again in the Future.


Conclusions
Through Online Ordering, you can continuously attract your Customers. It can manage and track data from order to Delivery. This will continue to offer new Opportunities to Restaurants that can manage Online Ordering the best ways possible.